Insert this note in The Executive Branch Article below:
A note on the Presidential Election and the Electoral College: This, the only nationally elected office of our governments, should be a
two-house
election process.
The First House is the Popular Vote. The candidate with the majority of the total number of registered voters' consenting votes -- wins the popular vote.
The Second House is the Electoral Vote. Each State has only one electoral vote. The candidate who gets the majority of the popular vote wins the one electoral vote for that state. The successful presidential candidate must also win the majority of electoral votes (the majority of the number of states)
This system requires that all candidates campaign in all the States (not just the most populated) in order to win the Second House votes.
Why a 2018/19 US Presidential Administration Recall Campaign?
Because Mr. Trump, as President, could easily have written 5 Constitutional Executive orders in less than two days:
---

​Mr. Trump as US President

You've had nearly TWO YEARS to write 5 short​ constitutional Executive Orders

Y O U ' R E F I R E D ! !


Why Now?
Because it should have been done over 150 years ago
​and several times since.
The reason for the Off Season 2018 US Presidential Campaign is because Mr. Trump, as President as refused to issue the Constitutional Executive Orders detailed below, which would go a long ways to helping him complete most of his constitutional campaign promises. He, as did the other presidents before him fail in his duty. We should have never and should never leave such people in office "hoping for the best" always getting in return -- the worst.

The Reason for the Constitutional Convention and the proposed Constitution as detailed below is because our Republic-Government Officers continue to violate the present Constitution. The Constitution Convention replaces ALL elected government officers​ at the same time.
Our Lawful Authority
For A 2018/19 Constitution for The United States of America

and replacing our corrupted politicians BEFORE the end of their term
Our Authority over our governments comes from
The unanimous Declaration of the united States of America
(popularly known as The Declaration of Independence) .
The Declaration created our nation and the foundations for our governments (city, county, state, and nation). It instructs us of our duty
when
our government become destructive of the ends of helping us secure our rights. This information comes mostly from paragraph 2 of The Declaration, which states (with emphasis added in
bold text
):
We hold these truths to be self-evident, that all men are created equal, that they are endowed by their Creator with certain unalienable Rights, that among these are Life, Liberty and the pursuit of Happiness.--That to secure these rights, Governments are instituted among Men, deriving their just powers from the consent of the governed, --That whenever any Form of Government becomes destructive of these ends, it is the Right of the People to alter or to abolish it, and to institute new Government, laying its foundation on such principles and organizing its powers in such form, as to them shall seem most likely to effect their Safety and Happiness. Prudence, indeed, will dictate that Governments long established should not be changed for light and transient causes; and accordingly all experience hath shewn, that mankind are more disposed to suffer, while evils are sufferable, than to right themselves by abolishing the forms to which they are accustomed. But when a long train of abuses and usurpations, pursuing invariably the same Object evinces a design to reduce them under absolute Despotism, it is their right, it is their duty, to throw off such Government, and to provide new Guards for their future security.
​
​The list of grievances from The Declaration are off limits to our government officers -- because of their characteristic marks of tyranny and despotism.
Transcript of The Declaration
lists those grievances. Yes, some of the names must be changed to reflect modern abuses -- but the abuse is obvious non the less.
Our nation's Sovereign Authority over our governments resides within the body of registered voters -- specifically
the majority of the Total Number of Registered Voters
who regulate the powers of our governments through their
consent
.
What follows on this page is a campaign platform that I would use -- should you consider me as your best candidate for the job. It contains a list of Constitutionally Supporting and Constitutionally Enforcing Executive Orders; a list of Programs and projects to replace many of our present unconstitutional programs and projects; as well as a proposed
2018 Constitution for The United States of America
to replace our present Constitution for the United States of America.
The Constitutional Executive Orders

-- just in case we do not agree on a constitutional convention --
​
Enforce Article 6, Supreme Law of the Land, of which The unanimous Declaration is part and listed as "the authority of the United States". All Registered Voters Vote: The vote from every registered voter must be accounted as either having consented to an item or candidate on the ballot — or NOT-Consented.
Enforce Amendment 13's authorized use of slavery and involuntary servitude to reduce all crime (including illegal immigration, terrorism, street crime, and political right's violations). All persons accused of any crime, who maintain their innocence, receive a speedy public trial by an impartial jury, Amendment 6. Plea bargains violate Amendment 5. Proper search and seizure violations of privacy, via Amendment 4. Government officials are held to higher standards and prosecuted as accomplice when they violate an accused person's rights that allow the accused to escape justice.
Enforce Article 6, first paragraph in reducing our nation's debt — so that the people are no longer obligated to pay any debt that The Constitution for the United States of America does not specifically authorize. This makes every living member of government personally liable for that debt. Those who granted the loans are equally responsible for knowing whether the Constitution authorized the type debt or not.
Enforce Amendment 9 and abolish the wage tax — because the Constitution does not grant to Congress the power to tax wages, which is a compensation for labor. The Amendment 16 Income Tax, which the Constitution prevents both the Congress and the Supreme Court from defining what is income. A common use dictionary of about 1913 defines Income as "The gain which proceeds from labor".
Temporarily halt collection on Income Tax with the varied rates of taxes based on amounts of income because it violates the Equal Protection of the Law. This will be re-instated with a flat tax rate that is the same for everyone regardless of the amount of income (whether it be $1 or billions of dollars).
Replacing Existing Unconstitutional Government Programs and Projects
​
Disaster Preparations
Generally
Our nation's Militia and Full-time Military may be used to help relieve any disaster. Such use prepares the militia for various wartime elements, events, and casualties. Using the militia keeps the members as current on equipment operations as well as reduces the cost to the citizens for things such as medical transports, fire, police, and other public services.
Floods & Droughts
Aqueducts from flood-prone areas into drought-prone areas divert flood waters into drought-prone areas and agriculture areas with heavy water use in order to reduce the load on local aquifers
Fires, Quakes, & Sink Holes
Military and Militia equipment,
when not actively in war
, can be used to put out larger fires, help restore quake-damaged areas, and to investigate and repair sink-hole areas.
War
Our nation's people cannot be forced to enter into any war that defends our city, county, state, or nation. When a government can force the people (through draft or other means) to participate in a war they oppose — our people are not truly free. Our government cannot refuse the aid of any citizen who wishes to participate in helping win the war. It is the leader's duty to work with the volunteer to find the best war-time occupation to secure the win.
Solid Waste
,
Sewage
Sludge, and Hazardous Waste Processing
A 100% solid waste and sewage treatment processing facility; states with larger populations will have more than one facility depending on populations and tonnage generated.​
​Each facility processes at least 5,000 tons per hour with select centralized facilities that process at least 50,000 tons per hour.
Basic Stages are to recover the non-burnable, non-compostable items as early in the process as possible; preferably in the collection stage from business and residents. Then, recover for reuse those items that are clean (such as papers, cardboard, plastics, etc.) for processing to return to industry for reuse. Soiled papers and plastics can be used in composting and/or fuel-pellet production.
Items such as grass, leaves, brush, food waste, etc. are used for composting, with or separate from the sewage sludge. In either instance, depending on whether aerobic or anaerobic, composting will determine whether fuel gases can be recovered for other uses.
Plant, microbes, and other soil, water, and air life process toxic materials by finding the critters that thrive in those substances and produce an inert or otherwise usable by-product.
Utilities (Gas, Electric, Water)
With the solid waste and sewage treatment facilities, utilities (fuel gas, electric, clean water) come from processing the trash and sewage through incineration and composting.
Food Production
In the final three or four stages of the solid waste, sewage, and hazardous waste treatment facilities products include a soil, water, and air that are cleaner and more lively than found in many organic gardens. These final stages produce water, land, and air livestock to feed many people.
Roads, Bridges, Waterways, Airports, Commuter Services
Our nation's goal is to make the transportation within the jurisdiction as convenient and fast as practical to reduce costs and increase use. The goal is to reduce as much individual traffic as practical. The goal is to keep the infrastructure up to date and safe.
Individual Financial Emergencies & Retirement Insurance against Poverty
(See projected financials download)
All government assistance and present-day welfare programs becomes an Insurance-style investment savings program that is funded by the parents and/or child.
From birth up to age fourteen, the parents contribute $100/month for each child they birth and/or adopt, and/or foster.
From age fourteen through twenty-four, both the child and the parents contribute to the account for the child. The parents continue the $100 or more per month for each child and the child contributes 90% of all the money they earn during this time.
After age twenty-four only the child, as adult, contributes at least 20% of their gross earnings. The government pays 5% annual interest on the account balance at month's end.
The government, subject to voter approval, may use deposits to establish city enterprise funds (such as utilities, solid waste, sewage treatment, etc.), as well as provide other public services required to adequately defend the citizen's rights and to encourage business. The businesses would also repay these funds at a larger interest rate than the government. The depositors have a 51% controlling vote as whether to invest in a given project within their political jurisdiction or not.
From birth through age twenty-four; the parents, as initial Trust Managers, may borrow against this account to benefit the child named on the account. The parents must repay these funds at the same interest rate or greater than the interest rate the government pays into the account.
The child, once they either turn twenty-four or emancipate themselves before then, will become Trust Managers and they may borrow against their account for education, housing, finance a business, medical uses, or for whatever use they desire. The child, as adult must also repay what they borrowed against their account at the same rate or greater than the interest rate the government pays into the account. Repayment into the account must be done until the account holder reaches retirement age (of about 55 years). Any unpaid funds reduce the benefits from the account that the individual may use later in life.
If the individual drains their account, becomes homeless, needs medical care, and such—the government has absolutely no other services or welfare. The individual must rely on other people and charitable organizations around them for assistance.
In practice, by the time the child reaches age twenty-four years, their balance will have roughly reached $130,000. This assumes that the child from age 14 through 18 works and contributes $336/month plus the $100/month that their parents contribute. This also assumes that as an adult the individual earns at least $15/hour, works at least forty hours per week, and the individual contributes 20% or more of their total wages. That or manages to work a few more hours to make up the difference.
This program replaces the present unlawful-unconstitutional wage tax disguised as an income tax. It also replaces Social Security and welfare programs, government financed education, government funded mortgages, and others.
By the time a person reaches 55 years old, so long as they have either not borrowed against their account, or have repaid all borrowed funds with interest; the individual's account balance is roughly $780,000 from which they may use for retirement or in any other way they desire. At 5% interest; the individual receives over $39,000/year. Add to this, a $10,000/year gradual draw-down against the balance for the next fifty or so years, it provides a $49,000 gradually decreasing annual fund. This does not include any other investment returns the person created through their life.
Commercial Development & Investments
Our nation's people may use the funds in their Individual Financial Program (described above) to encourage commercial and industrial development in their locality (city, county, state) to increase local jobs and other opportunity. The local investors should retain majority ownership and control over business and industry, preventing industrial air, water, or soil pollution.
Investing the program funds in this way provides a greater return on investment than projected in the above section. As an added bonus, it also allows the community to retain those businesses locally — preventing them from relocating and taking the jobs with them.
PROPOSED:
2018/19 Constitution for The United States of America
​
If you have not seen it in this spot by September 20, 2018 --- please email me a reminder to
"Daniel Kingery" <danielmkingery@gmail.com>


Some of the changes to expect include:
holding government officials more accountable to the Constitution

restructure the legislative branch to reduce the easy by which they become corrupted

it is more educational with respect to source of powers and limits on powers

​it works to keep the population much better informed about our duty as citizens
The Download File(2018 Presidential Campaign Platform) includes a U.S. Constitutional Re-wright to right our nation again; along with several constitutional Executive Orders, as possible alternatives, and several government programs to replace the many unconstitutional programs now used.
2018 Constitution for The United States of America with presidential campaign platform .rtf
File Size:
309 kb
File Type:
rtf
Download File
---
Powered by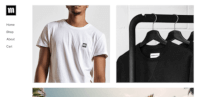 Create your own unique website with customizable templates.