Ever since 1865, our governments possessed a constitutionally authorized means by which to nearly eliminate

all types of crime

(including illegal immigration and terrorism among other types).

The Constitution for the United States of America:

"Section 1. Neither slavery nor involuntary servitude, except as a punishment for crime whereof the party shall have been duly convicted, shall exist within the United States, or any place subject to their jurisdiction.
"Section 2. Congress shall have power to enforce this article by appropriate legislation"

Far too many people, having been incorrectly taught that this amendment totally abolished slavery in these united States of America. As such, they allow themselves to be "programmed", so to speak, to not actually be able to see that center phrase that actually proves that Amendment 13 actually legalized slavery and involuntary servitude within these united States of America--but

only

for one purpose --- to punish people who have been duly convicted of a crime.

Labor Camps and Chain Gangs that require forced labor for long hours of the day are authorized by Amendment 13, which actually clarifies that it does not violate Amendment 8's cruel or unusual punishment clause - because of its later ratification date. I have to add this section because some people claim that Amendment 13 violates Amendment 8. Quite the contrary, when properly used.

Amendment 13's purpose it to make the penalty far worse than the crime's rewards; thus reducing crime.

Since we have not properly checked and stopped our government's abuse of this power, violating the - "Duly Convicted" clause of Amendment 13.

Those officials passed laws that violate the US and/or State constitutions to make criminals out of innocent people who have not violated the rights of anyone. Then they found a way to profit by filling jails with those same innocent people who, accused of violating laws that violate the constitutions.

How can it be less costly for government officers to hire a

for-profit

commercial business to operate the jails and prisons when the government is supposed to be

non/not-for-profit

should be able to provide the same services for at least 30% to 50% less.

But, when Amendment 13 gets properly applied, the entire justice system should not cost taxpayers a

single penny

to fund--because the labors of those duly convicted will cover 100% of that cost. Not only that, but the inmates learn many new LEGAL skills and hard-work ethics so that when they get out, they will have jobs already lined up as already-trained persons.
Powered by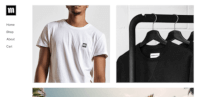 Create your own unique website with customizable templates.