The Representative House
Repeatedly Dissolved

From The unanimous Declaration of the united States of America, the necessity of a well-informed people and direct legislative powers:
"
He has dissolved Representative Houses repeatedly, for opposing with manly firmness his invasions on the rights of the people.
"He has refused for a long time, after such dissolutions, to cause others to be elected; whereby the Legislative powers, incapable of Annihilation, have returned to the People at large for their exercise; the State remaining in the mean time exposed to all the dangers of invasion from without, and convulsions within.
"
Elected Representative Legislative offices, in human history are easily corrupted and easily dissolved by those very politicians.

A well-informed people, with respect to exactly what kinds of power we can actually grant to our governments and exactly how our votes are supposed to be counted --- totally abolishes our "need" for elected legislators that nearly always cause more damage than good in a society (more wasted resources, more unnecessary wars, more divided people, etc)

We were never intended to have a long-standing elected (indirect) legislative branch. So says this grievance, also from The Declaration:

"
For imposing Taxes on us without our Consent:
"

If we are supposed to -- as a unified body of the governed -- consent to any taxation (increased existing tax or any new form of taxation) --- Why do we need elected legislators, who, in their much smaller numbers in comparison to that of our population, are so much easier corrupted and bought by the highest bidder?
Powered by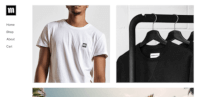 Create your own unique website with customizable templates.