If this is the land of the "brave"...

​That would explain why we are no longer FREE People in what is supposed to be these united States of America... as we allow our governments to become more like China and Russia.

After all, we already Made King George III from 1776 very PROUD of our government Officers​.
Below are the pdf's submitted by Military, Police, Guards, Militia, and other Organized Groups; as well as Individuals known as united States Americans

I will question you to determine whether submissions are for your personal publicity or whether you possess the knowledge and desire to have our back when tshtf.

Powered by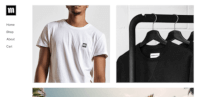 Create your own unique website with customizable templates.