The top of the Declaration's second paragraph creates the
extremely limited
Democratic Power responsible for controlling our governments. It states:
"
We hold these truths to be self-evident, that all men are created equal, that they are endowed by their Creator with certain unalienable Rights, that among these are Life, Liberty and the pursuit of Happiness.--That to secure these rights, Governments are instituted among Men, deriving their just powers from the consent of the governed, --That whenever any Form of Government becomes destructive of these ends, it is the Right of the People to alter or to abolish it,
"
That to secure [our] rights, governments are instituted among men, deriving their just powers from the
consent
of the governed.
Candidates and political powers (such as laws, programs, acts, resolutions, orders, etc.) must equally protect all our rights.
The voter must be able to exercise the proposed power -- without unjustly violating other people's rights.
Only after conditions 1 and 2 are met; only then may it go to ballot. If it fails to get the consent from the majority of the total number of registered voters -- It must FAIL!
Consent simply refers to a meeting of the mind with respect to the total body of registered voters. We see many examples with how we require the votes of Congress, US Supreme Court, State Legislative and Judicial bodies, as well as county and municipal legislative votes be counted. It's always
-- the majority of the total number of members.
The Declaration details the Authority over Government. It demands that a candidate (or any balloted item) obtain
the consent from the majority of the total number of registered voters
before it passes.
Our governments suppress and censor the largest percentage of not-consenting votes. ---
And WE allow it!
When a registered voter does not
convert their default non-consent vote
at the polling station ---
they have not consented
-- and that is how their votes must be counted --
not-consenting
.
​
​The Declaration also tells us:
the purpose for our nation and its governments
the reason/s for dissolving our political ties with Great Britain
the organization of the powers responsible for controlling the government/s and the officials
what kinds of powers that may be granted to our governments
how the votes are supposed to be counted in granting those powers and electing those individuals
what powers are off limits to our governments as marks of Tyranny and Despotism
our nation's foreign, war, and trade policies
our nation's TRUE Pledge among the people and what we must put at risk to secure our rights​ ​
Powered by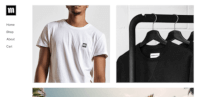 Create your own unique website with customizable templates.