When you fully comprehend exactly how
our vote --the "popular" vote
, which is the Sovereign Authority/Power for each respective political jurisdiction.
(See Vote Counting)
If every Registered Voter's Vote is properly counted, fewer unwanted politicians get elected and more statesmen represent us in office.
A politician is one who uses government office for personal gain at costs to constituents.
A statesman is a person in government who works within the confines of their office as stated within The Declaration and The Constitution(s) -- sometimes at great risk to their personal fortunes, honor, and even risk of their life.
​
Our government officials do not want us to see how unified we truly are -- against their unjust actions. When we finally recognize this fact, we will quickly remove many of them because of their many constitutional violations.
The unanimous Declaration of the united States of America:
does not require non-consent voters to go to the polling station
requires that only those who want to consent to a ballot item go to the polling stations to voice their consent.
Everyone who does not get their vote to the polling station -- did not consent-- whether they "wanted" to or not. It is the duty and responsibility of the individual voter to get their vote to the polling station if they wish to consent.
What One Person Can Do:
Get better informed with proven truths about our rights and duties as united States Americans. This website intends to be such a resource, simply by revealing the critical elements within the contracts that bind us.
Ignore the worst advice ever to "not discuss politics or religion". Not discussing these topics, especially with those who may disagree; these injustices happen: A. We do not learn where our position may be wrong; B. We cannot show others where they may be wrong; C. We lose; D. The government wins; E. And our nation fails.
If this website proves it value to you, pass this information along to others for them to review.
If you have questions or find errors, be the one who has our nation's best interest at heart and and ask questions or comment expressing your concern. Our interaction may improve ourselves -- thus improving our nation.
From here, it is just a matter of being able to work successfully with our friends and especially with those whom disagree or even dislike.
In such unity, we all win, we get stronger, and our nation is able to withstand even greater types of attacks.
We are Stronger in numbers.
​
We will survive a greater range of enemies with a greater diversity of people.
If each of us doubles daily -- WE will control our governments in less than 30 days.
BUT - WE - Must Really WANT this to happen.
Day#
# of
People
1
1
2
2
3
4
4
8
5
16
6
32
7
64
8
128
9
256
10
512
11
1,024
12
2,048
13
4,096
14
8,192
15
16,384
16
32,768
17
65,536
18
131,072
19
262,144
20
524,288
21
1,048,576
22
2,097,152
23
4,194,304
24
8,388,608
25
16,777,216
26
33,554,432
27
67,108,864
28
134,217,728
29
268,435,456
30 536,870,912
Powered by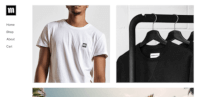 Create your own unique website with customizable templates.