Download, cut-n-paste, print, copy, "pirate", etc... if you want to keep or pass this info to others
If you find content in this website helpful; please feel at liberty to find a way to pay for another year or even upgrade the site to make features available. Weebly.com is the ?host?
​Self-Governance & Corruption-Free Government
Reviving the 1776 design -- not yet implemented or enforced by us the governed-people.
Unified Diversity


Unity makes us stronger
​

Diversity increases our survivability
​
---
We -- the governed people deserve the absolute worst government that We are not willing to stop.
An Apology and Dedication
​To the Younger Generation


My apology to the newest generation about to inherit this mess we call our governments we pretend to control.

Our nation & our governments are way off-course from the design for these united States of America. I did not know what or how to do it -- not until about 2006; at which time I began telling everyone I knew and met.

This website and the book Self-Governance & Corruption-Free Government -- with only three steps -- proves how simple it is to properly control our respective governments:
Even with a poorly informed voting population; when we count every registered voter's VOTE (also detailed below) as either that of consenting or that of not-consenting; we get a better balance of candidates than when only the votes of as little 16% of registered voters select a candidate or pass other items on the ballot. Proof resides in the high-level of corruption and lack of honesty in our present government officials, what results when we count fewer and fewer registered voter's votes. In some areas not counting as many as 80% of the total number of registered voter's votes.

A well-informed population knows the limits on what powers we can rightfully grant to our governments

-- thus knowing when the government violates those powers, as well as knowing how to identify our rights -- thus knowing when the government violates those rights. This is accomplished with a thorough working knowledge first, of The unanimous Declaration of the united States of America; and then, of The Constitution for the United States of America (as the constitution results from the Authority of the People in The Declaration. The rough draft book Self-Governance & Corruption-Free Government

details this information.

Enforce/Protect the sovereignty of our unified vote. Only a well-informed population can successfully defend their lawful authority over their governments with little or no violence -- because they do it as frequently as need even with and especially with the smaller issues -- not letting them grow out of control. Allow the government to unjustly interfere in one right and another government official will unjustly interfere with a dozen more.
I am not proud of the mess we leave for you. It bugged me that I knew not what to do to repair it.
M
y parents taught me that when I know enough that a problem exists, I know enough to start correcting that problem, at which time I no longer have anyone else to blame but myself.
Folks: It truly is a lot easier to obtain clean honest government when we work together in accord with the plan, the 1776 written design for our nation that
to this date has not yet been implemented
. It also is a lot easier when we realize that we
already are unified
with anywhere from 60% to 80% of all registered voters in agreement that
they refused their consent
to as many as 98% of all the government elected officers and other balloted items.
Now! Let's take this UNITY and work with it. This Unity connects ALL political "divides" -- sexes (genders and preferences), ages, incomes, religions, educations, cultures, dietary preferences, e

t cetera

and so on...
The rough draft book (
at bottom of this other website linked page
Self-Governance & Corruption-Free Government
) as well as this website
detail that plan in the words (as best I am able) according to what those contracts-documents meant to the most people at the time they were written.
We stand great chances of winning when we recognize our unity and respect our differences. We tremendously increase our odds of winning when we can unify with others and especially with those we may dislike the most.

I would like to help this generation do what I did not know how to and was not able to do by myself --- ​take proper control over the powers of our government for the first time in our nation's history.
The Binding Contract Among All united States Americans
There remains to this day an enforceable contract among all united States Americans with respect to what kinds of powers the people/the governed can even grant to our government,
which is very limited
, and how our votes are supposed to be counted,
which is very precise
(applying to any balloted item as well as candidates)
.
The contract is
The unanimous Declaration of the united States of America
. It is, unfortunately more popularly referred to as The ​Declaration of Independence, which provides the false-notion that the contract has no present value for this generation -- other than to remind us that we are no longer under British Rule.
The unanimous Declaration
provides so much more information for the governed-people who
are when unified the sovereign power
responsible for properly controlling our government officers. We must begin acting like
we the people actually own
our governments and that our government officers
truly are our
employees. To help with this concept, let's look into a common-use dictionary from 1756 to define
Corporate, Corporateness, Corporation:
CORPORATE. a. [ from corpus, Latin. ] United in a body or community.
CORPORATENESS. s. [from corporate.] A community.
CORPORATION. s. [from corpus, Lat.] A body politick, authorized to have a common seal, one head officer or more, able by their common consent, to grant or receive in law, any thing within the compass of their charter : even as one man.
That
charter
is --
The unanimous Declaration of the [then thirteen and now fifty] united States of America
.
The unanimous Declaration, literally is the social-political equivalent to The Corporate Founding Charter. The Constitution, the equivalent to the
commercial-corporate By-Laws. They perform the exact same function for their respective fictitious organizations; the one a government; the other a commercial business.
Some of reason why
The unanimous Declaration
remains important today includes:
We still remain in the course of human events
Details what powers we can even grant to our governments, which is very limited
Lists over 24 political powers forever off-limits to our governments
How the people's vote is supposed to be counted -- consent​ of the governed
Details our nation's foreign, trade, and war policy
Defines Representative
Warns against becoming comfortable with unlawful government restrictions against our rights
Informs us what we must do when our governments no longer work to secure our rights
Details the purpose for our nation and the system of our nation's Democracy -- the relationship among the people with respect to our vote
Records our nation's true pledge to each other

,which is also detailed below in its own section

As well as detailing precisely how our votes are supposed to be counted
​The Vote Count
From the top of the second paragraph of
The unanimous Declaration
, it states:
​" We hold these Truths to be self-evident, that all Men are created equal, that they are endowed by their Creator with certain unalienable Rights, that among these are Life, Liberty, and the Pursuit of Happiness--That to secure these Rights, Governments are instituted among Men, deriving their just Powers from the Consent of the Governed, that whenever any form of Government becomes destructive of these Ends, it is the Right of the People to alter or to abolish it, and to institute new Government, laying its Foundation on such Principles, and organizing its Powers in such form, as to them shall seem most likely to effect their Safety and Happiness. "
​Consent, as defined in 1756 common-use dictionary,
CONSE'NT. s. [consensus, Latin.] 1. The act of yielding or consenting. 2. Concord; agreement; accord.
To CONSE'NT. -v. n. [consentio, Latin.] 1. To be of the fame mind ; to agree. 2. To co-operate to the fame end.
Today, we refer to the voting body as
Registered Voters
.
In order to get the
consent
from a known body of voters -- at the very least -- the majority of the total number of that known body of registered voters
must actively Consent
.
Without the active consent from the majority of that known number of registered voters -- whoever and whatever is on the ballot
Must Fail -- for lack of consent
. The
meeting of the minds
was toward
not-consenting
​.
So what happens when the vast majority of registered voters refuse or fail to get to the polling stations? Their vote must be recorded as
Having Not Consented to anything or anyone on the ballot -- Because they did not actively Consent
.
It is the
duty
of the candidate or people who support the candidate or other items on the ballot to create enough support to get the voters to the polls to
CONSENT TO
​ the candidate or other items -- or they must fail for lack of consent.
---
Consenting Vote-Count Benefits
It forces all political parties to work together to find a candidate common-enough and trusted-enough by the majority of the total number of registered voters to attain their consent. Thus requiring UNITY among the people -- no matter what political party.
It saves a lot of vote-counting time. If less than 50% of the total number of registered voters check in at the polling stations -- we know automatically that everything and everyone on the ballots failed for lack of consent.
People who do not want to consent to any thing or any one on the ballot need not even go to the polling station, which saves them time from standing in line.
People who want to consent to some thing or someone on the ballot need not stand in line behind non-consenting voters, which saves them time at the polls as well.
This demonstrates to all -- that the people truly are in control of our governments for the first time in our nation's history.
It automatically eliminates most of the corruption in government because those elected will have earned the trust of the majority of voters -- knowing that the majority of voters can remove them from office before the end of their term.
Counting votes in this manner also encourages more voters to go to the polls if they want some item or candidate to pass -- knowing that if they do not consent to that which they want to pass -- in not going to the polls their vote automatically counts against everything and everyone on the ballot.
With these benefits, I encourage you to circulate this cite-page around the world to help ourselves and other nations clean up our respective governments.
We must first inform each other of the benefits -- then, we must implement and enforce them. The best way to do this is with a
Clarifying Constitutional Amendment
.
There are other ideas to improve our Form of Government within these website pages that make better use of our necessary military for defense -- but maintain their training by using them in "war-like" situations of disaster-relief, roadside accident-assistance, medical evacuations, etc. See the Three pages in the Menu Tab at left
2018/19 Constitution Convention
as well as
US Presidential Campaign
.
Thank you.
A Note About the Presidential Electoral Vote
Note on the Electoral College: The US Presidential Election is the only
nationally elected office
of our governments and should be a
two-house
election process.
The First House is the Popular Vote. The candidate with the majority of the total number of registered voters' consenting votes -- wins the popular vote.
The Second House is the Electoral Vote. Each State should have only one electoral vote, with the candidate receiving the majority of the popular vote wins the one electoral vote for that state; winning the majority of the total number of States' Electoral Vote to win the Second-House vote.
This system requires that all candidates campaign in all the States (not just the most populated) in order to win the Second House votes.
(This note is just in case I forget to put this in the proposed constitutions).
Our Nation's Pledge To Each Other
and Its Meaning
From The unanimous Declaration of the united States of America, last lines, it states:

"And for the support of this Declaration, with a firm Reliance on the Protection of divine Providence, we mutually pledge to each other our Lives, our fortunes, and our sacred Honor"

The entire purpose of The unanimous Declaration is that of the equal security of all of our rights -- not mine over yours or ours over theirs. All this means is that -- as a united States American, if I see your rights are unjustly attacked; it is my sworn duty to come to your aide to defend your rights and especially so if I do not like you. With this, I also have secured the protection of my own rights -- because your rights and mine are identical.

This does not tell us that we must lose that which we put at risk. But we must be willing to put all that we are and possess at risk in order to secure our rights. The longer we allow our governments to get out of our control the more likely the loss when we do finally act.

Our losses are certain when we do nothing because the government will tax us to death -- consuming our life and our fortunes. They will pass laws that destroy the value of your good name your sacred honor when you violate those laws and are tired as a criminal for not having actually committed a crime (other than violating a law that is itself the worst criminal by violating The Supreme Law of the Land of which the US Constitution is one of the 4 elements of that law. US Constitution, Article 6).
Where are our Military and Police personnel?
Hopefully, they stand
with the people/the governed
. To many examples in other countries proved contrary. Sadly much the same seems evident in these united States of America.
When we decide to exercise our sovereign authority over our governments to stop the corruption, acting fully within the scope of our
Rights & Duty
as detailed within
The unanimous Declaration of the united States of America
; I hope they stand with the governed people to help us arrest (if it comes to this) those government officers who refuse to vacate their office when we finally stand, enforcing the
sovereignty of our unified votes
and require them to vacate.
Any military and police persons
(active, reserves, guard, discharged, etc)
willing to let the governed people of these united States of America
know that you have OUR - 6
get a letter (pdf format) to me and I will post it on this website page
Military & Law Enforcement Who Have Our Back
.
This must be a two-way street. You must know that we also have your backs
when
you work to protect our rights AGAINST unconstitutional orders. As best I can, that is this website's purpose -- properly inform the governed and the government officials about the extent of our rights and the strict limitations of government powers regarding those rights.
Basically:
When the people exercise and have in the past exercised a given right/activity (for example: protesting corrupted political powers, assembling in public areas peaceably in the process -- we are proclaiming that we have reserved this right by our actions; and all other rights not enumerated by us in the US Constitution -- Amendment 9 make it an act of treason by government for government to deny, disparage, or limit those rights -- until such time the people, via the Article-5 Amendment process authorize government to limit a specific right.
Then, when the government passes a law prohibiting that same activity/right without obtaining a proper Article 5 Amendment that authorizes government to limit that right; not only does that law violate Amendment 1, but it also violates Amendments 9 (our rights not enumerated in the constitution) & 10 (the limits on government powers) and should NOT be enforced
I have your back
when you act in the capacity of your duty to the Constitution
! Do you have our backs covered against corrupted government officials? If so, stand with us when it comes time to arrest them for
violating our Supreme Law of the Land
.
Time to Consolidate Info
It's time for me to consolidate \web-pages to reduce repeats. Since I receive little feed-back as to what works or not (not that you do not send it), I'll keep wingin it and convert everything to "long-form pages" with no versions of "read-more" options.
Powered by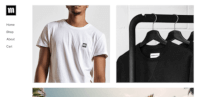 Create your own unique website with customizable templates.